Welcome to visit 2019 BIOT exhibition in russia--booth is K-02L
Views: 10 Author: TIGER MASTER Publish Time: 2019-11-15 Origin: Site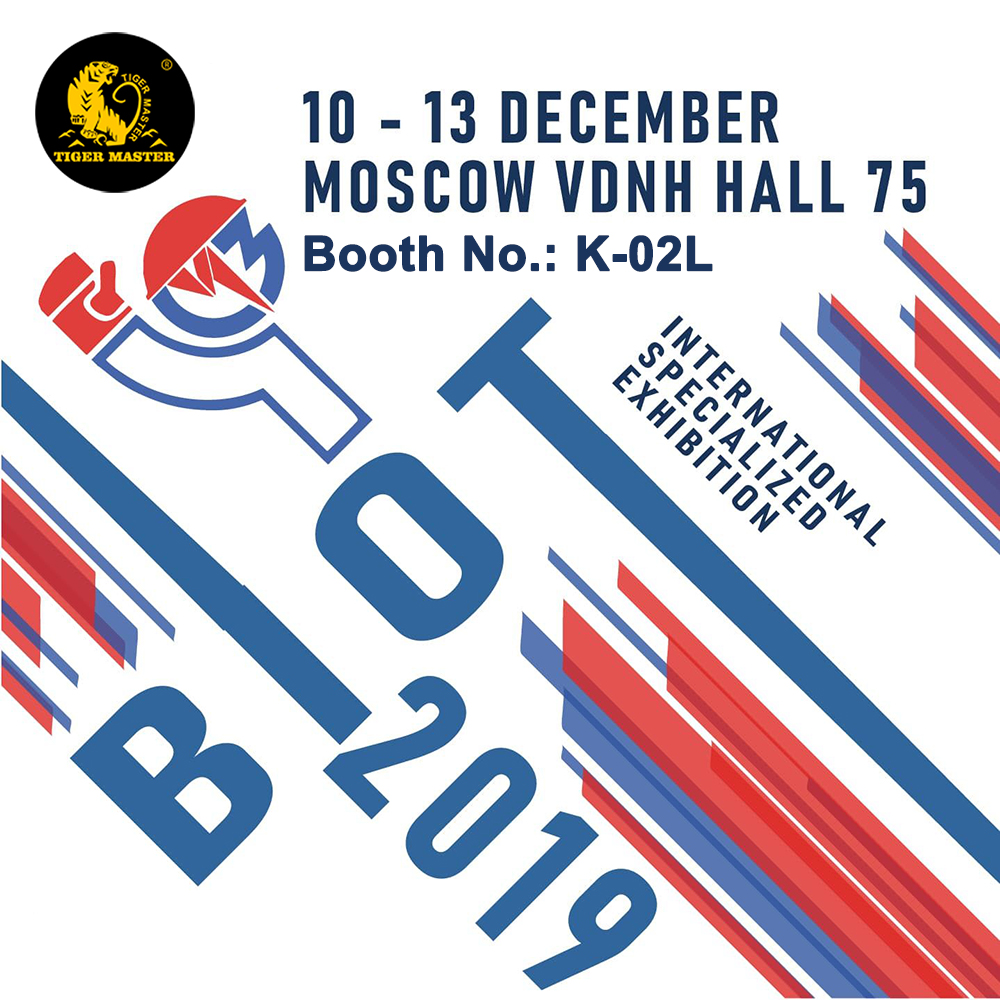 We are not only safety shoes and rain boots factory, but also a professional personal protective equipment supplier in china. We will attend 2019 BIOT exhibition in russia from December 10th to 13th. This is a professional safety and labor protection exhibition in Russia. New collection safety shoeswill be showed in this exhibition, welcome to visit us.
About BIOT exhibition:
Organizer: Russian federation of the ministry of health and social development of the Russian federation of personal protective equipment (PPE) design production supply association
Scope of exhibits: personal protective equipment (protective clothing, waterproof clothing, fireproof clothing, work shoes and overalls, special clothing, labor protection gloves, masks and raincoats), mechanical safety system, building fire protection, safe disposal of dangerous substances,
Safe transmission equipment, noise protection software and hardware, equipment medical and health care, safety organization and service, etc.
Exhibition overview:
The sustained economic development in Russia in recent years promotes the rapid development of various industries, especially oil and gas industry, nuclear industry, aerospace industry, mineral industry, iron and steel industry, machinery industry, chemical industry, real estate industry and construction industry.
With the development of various industries and the continuous popularization of people-oriented concept, Russia pays more and more attention to industrial safety and labor protection, and imports a large number of various industrial safety equipment every year to reduce accidental injuries in work.China as Russia first
Big importer, Russian market has huge development potential.
BIOT started in 1997, is the highest standard and most professional labor insurance exhibition in Russia.Over the years has received the Russian federation more than a dozen government departments of strong support.The exhibition is strongly supported by numerous associations, Chambers of commerce, media and industry giants.
These include the European security union, the Russian federal chamber of commerce, and the all-russian institute of labor insurance studies.Different from other security and labor insurance exhibitions, this exhibition is the only professional labor insurance exhibition in Russia, without other security products.
The last exhibition covered an area of 13,000 square meters, with 320 exhibitors from Russia, Austria, belarus, Germany, the Netherlands, Italy, Slovakia, the United States, Ukraine, France, Switzerland, Sweden, the united Arab emirates,
South Korea and more than a dozen other countries.Among them, 3M, ANSELL, HONEYWELL, UVEX, MAPA and other international giants have a large area of exhibition.More than 20,000 OSH professionals from 44 countries attended the fair.